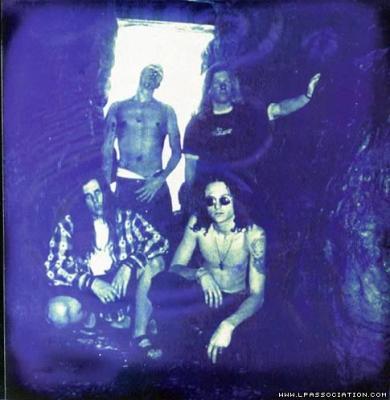 Grey Daze
formed in 1993 in Phoenix, Arizona - Started by vocalist Chester Bennington and drummer Sean Dowdell, who were introduced by a mutual friend of the two. The band also featured guitarist Jason Barnes and Bassist Mace Beyers. Originally under the moniker "Sean Dowdell and His Friends?" the band released a
3-track cassette
, before changing their name to "Grey Daze." Jason left the band a while later, and Bobby Benish stepped in to his place as lead guitarist.
The band released two albums during their 7 years as a band; 1994's Wake Me and 1997's …no sun today
In 1998, the band parted ways due to differences in musical pursuits. In 1999 Chester went on to join "Hybrid Theory", the foundations of Linkin Park; Sean continued his career as a tattoo artist, and in early '99 formed the band Waterface, who are now defunct. Bobby continued to play guitar, and Mace continued to play in various bands, recording on numerous albums.
In the past, it has been said that Waterface was a continuation of Grey Daze, however, this is not the case. Waterface is a band that Sean Dowdell joined after Grey Daze had disbanded, and is the only member of Grey Daze who participated in the band.
Grey Daze's two albums had been remastered and were up for download on a Linkin Park fan site for a while. However, the files are no longer available and can only be found using other means.